ELcomponics CSR POLICY
CORPORATE SOCIAL RESPONSIBILITY POLICY "ELCOMPONICS is committed to positive changes, taking responsibility for the impact we make on the environment & on human lives seriously. We are also committed to provide fundamental rights & a harassment and discrimination free environment to our employees. We have set our code of conduct which is non negotiable." .

PURPOSE: The Corporate Social Responsibility Committee has oversight of the Company's attention on issues of social responsibility and the Company's policies, practices, and progress on social, technical, employment, charitable, political, environmental, financial and other matters of significance to the Company's performance, business activities, or reputation as a corporate citizen.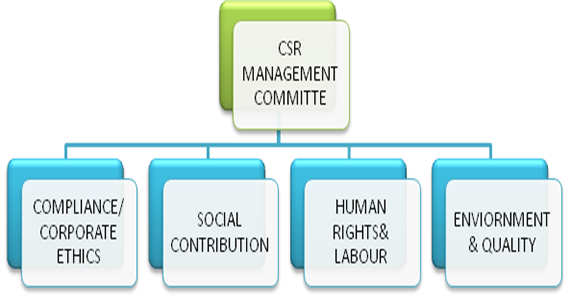 A. HEAD OF COMMITTE:- Board of Directors(BOD)
B. CHIEF COORDINATOR/Ethics Officer.
C. MAIN AREAS OF ACTIVITY/SCOPE .

VISION:
"TO BE GLOBALLY PREFERRED SOLUTION PROVIDERS"

MISSION:
To exceed our customers' expectations in quality, delivery, and cost through continuous improvement and customer interaction To achieve customers' satisfaction through highest standard services Preserving corporate ethics based on ethical values and integrity and trust Creating and promoting mutual respect and nurturing vigorous and prosperous corporate culture .